Our first collaboratory entitled Dashboards: Functions, Features and Failures took place on the 16th of September at Goldsmiths College. The event brought together industry, third sector, government and academic participants to talk about dashboards. The day started with brief presentations by each of the participants showcasing a dashboard that they have found compelling as part of their professional practices. Presentations ranged from city dashboards, health apps dashboards, policy dashboards and public campaign dashboards.
In the first session of the workshop we discussed the functions, features and failures of dashboards. We used each participant's dashboards as cases for analysis to think about their characteristics, the role they play in the settings they become deployed and their different occasions of use. We went beyond standard definitions of dashboards to explore their diversity of function and situational use.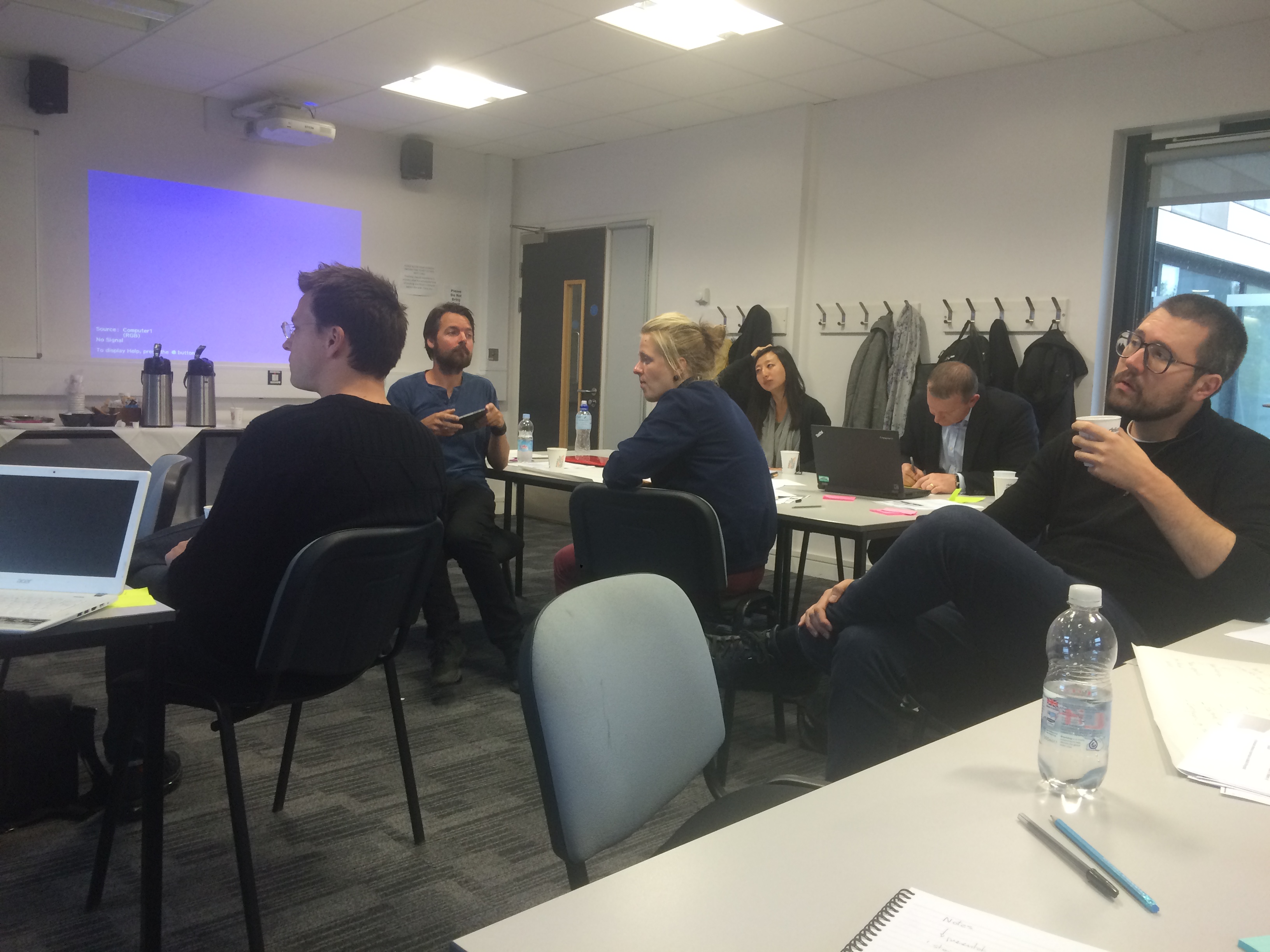 The second section was geared towards thinking dashboards conceptually in relation to space, time and decision-making. We asked and discussed: how do dashboards change our relation to spaces like the office, the environment or the city? How do they change our relation to time? How do they relate to thinking and decision-making? What kind of knowledge do dashboards represent and what are they replacing?
The day provided some stimulating conversations around different aspects of dashboards and it was an excellent opportunity to share knowledge across different dashboard practices. Our second collaboratory will take place at the end of April 2016 when we will test some dashboard's visual provocations that our designers at Open Work are working on. The objective of this collaboratory will be to come up with ideas about the limits and possibilities of disseminating social and cultural research using different dashboard formats and visual displays.